How To Get Help
If you think you might have BDD, it is really important to get help.  Whilst this process can sound daunting, seeking help is the first step towards recovery as there are effective treatments available.
Talking about appearance concerns and anxiety can be difficult and feel embarrassing. The problem is, BDD is unlikely to just get better by itself, so if you do think that this sounds like something you are going through, it is really important that you try to reach out to someone. Try to speak to someone you trust and maybe share information on this website to help explain how you are feeling. It can be helpful to have someone with you to support you to seek help.
Who you could reach out to for help: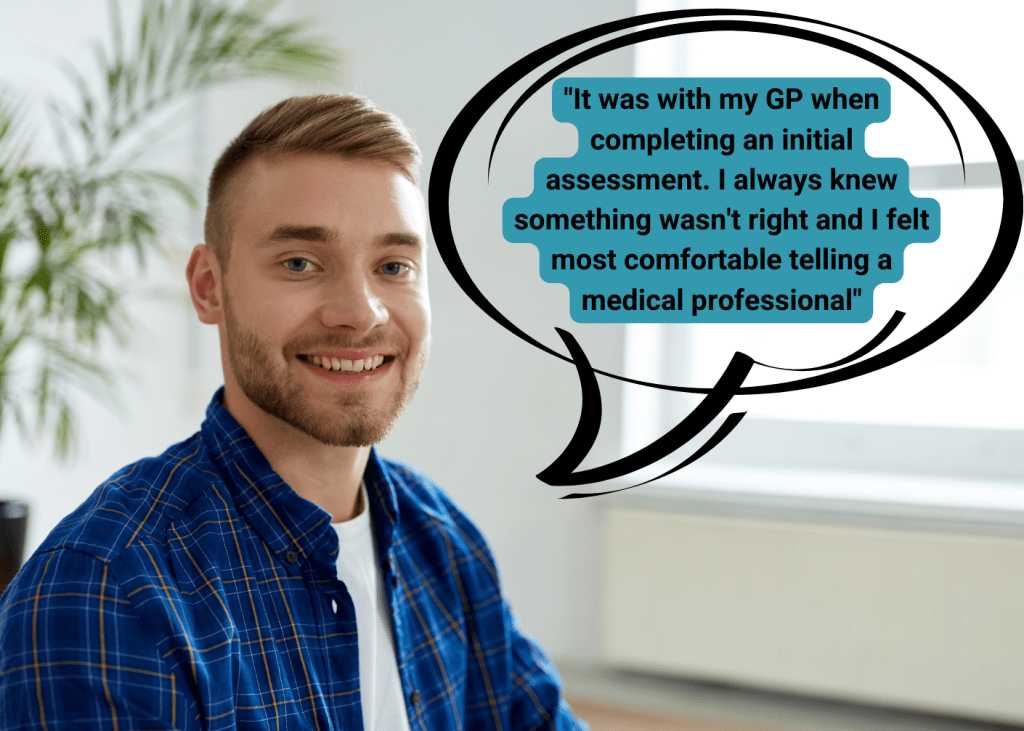 A parent, caregiver or trusted adult
Your GP
Your teacher or a trusted adult
A youth worker
A close friend
Our e-helpline: support@bddfoundation.org
How to share with someone that you are struggling:
It can be really hard to take that first step to reach out for support, and you could be struggling with feelings of shame or finding it difficult to put into words what you are experiencing. But sharing your worries can be the first step to feeling better.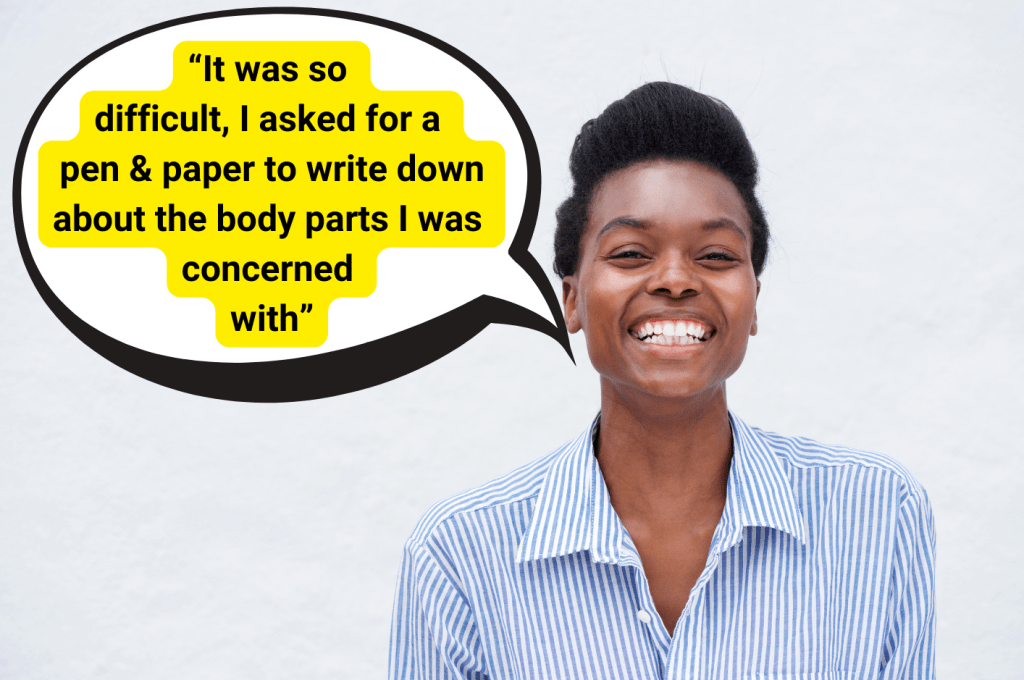 It might be helpful to start a conversation by sharing something from our website, maybe a video that resonates with you or the animation on our homepage. This can help explain to the other person what you might be experiencing.
You could choose to share the page on how to help a friend with BDD, or share the page aimed at parents or teachers.
If you are speaking with your GP, you could share the GP card to help guide the conversation. This may lead to a referral for an assessment with a mental health professional, who will help you to figure out whether or not you are suffering from BDD.
What if I don't have someone I can tell?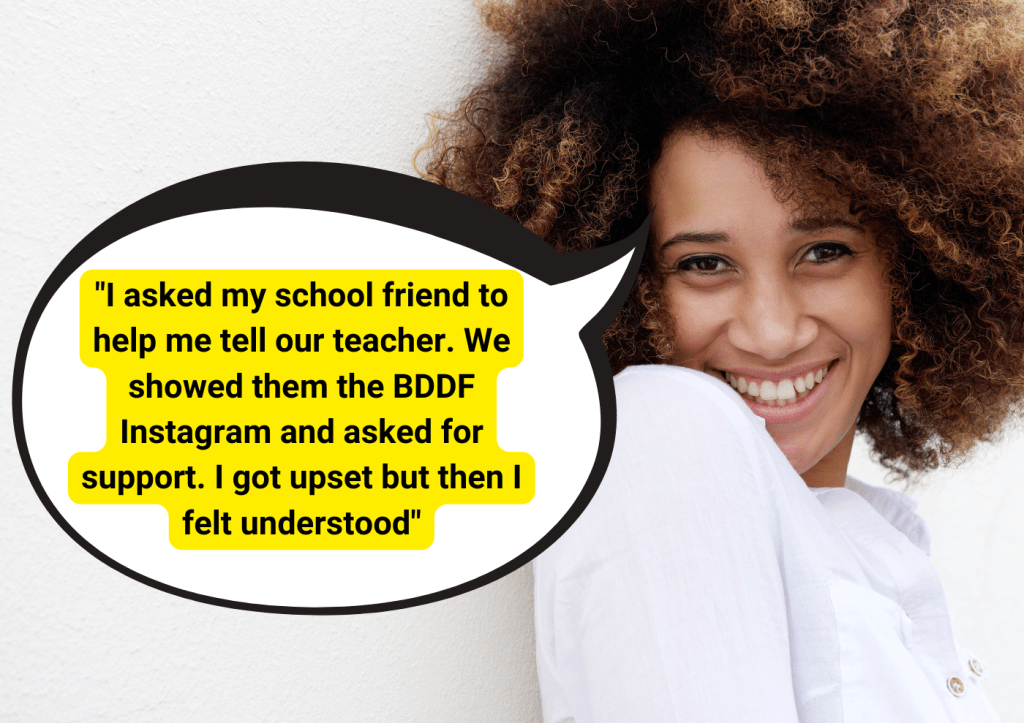 You may feel that you don't have anyone that you are comfortable sharing this with. Sometimes it's helpful to speak to someone more anonymously first:
You can email our helpline for 1-1 support and our trained volunteers, most of whom have lived experience of BDD will get back to you: support@bddfoundation.org
You can text SHOUT on 85258
If you are in crisis you can call or text Papyrus on: 0800 068 4141 or text – 07860 039967
Remember, if you are struggling with appearance anxiety you deserve to feel better. You are not a burden and it is ok to need help to get through this. There are many people who can support you in your road to recovery.
We know that there are common reasons why those with BDD can struggle to ask for help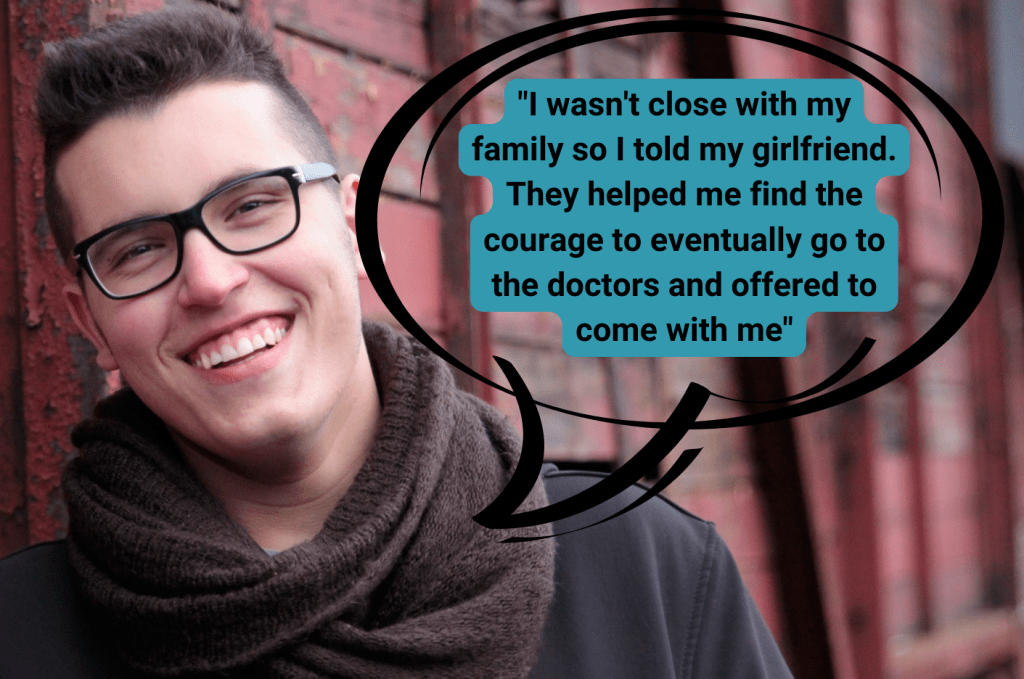 People can feel embarrassed or ashamed to seek help – why don't you check out our Youth Ambassador's who are leading the way in breaking the shame around BDD?
They might feel that it's a physical problem, so no-one can really help or people go to places where it can be 'fixed' instead of mental health services. Why not check out our page 'what if I have a visible flaw' to learn more.
BDD can be misdiagnosed as Depression, Social Anxiety or an eating disorder or just say worrying about appearance is a normal part of being a teenager. If this happens to you, it can be helpful to seek a second opinion and take our GP card with you.
If any of these things happen to you, it can put put you off seeking help BUT there is help out there and we really hope you will reach out via some of the routes we have mentioned. Keep going as recovery really is possible <3
Do I have BDD? Take the test
Our test, developed by specialists and healthcare professionals, can help you understand whether someone might have Body Dysmorphic Disorder.
Take the test