We salute transparency online.
We're teaming up with Monki to raise awareness of Body Dysmorphic Disorder.
They are supporting our petition directed at the EU Parliament calling for transparency on altered images on social media. We believe organisations, companies, and influencers should be legally required to state when images have been manipulated for paid content online.
BDD is largely overlooked and undiagnosed and it can seriously affect a person's daily life, including work, education, social life and relationships. As a result, social anxiety, isolation and depression are very common in BDD. This is why we think it's important that the condition receives more awareness to be able to give more information and support to the ones who need it. We know that the highest rates of BDD are seen in adolescent girls (5.6%) and the proliferation of unrealistic images being viewed by this age group is causing harm.
By signing the petition, you're advocating for change and helping raise awareness. We see a petition calling for transparency on altered images online as vital to transparency of online representation. Your signature is crucial in driving change and making an impact.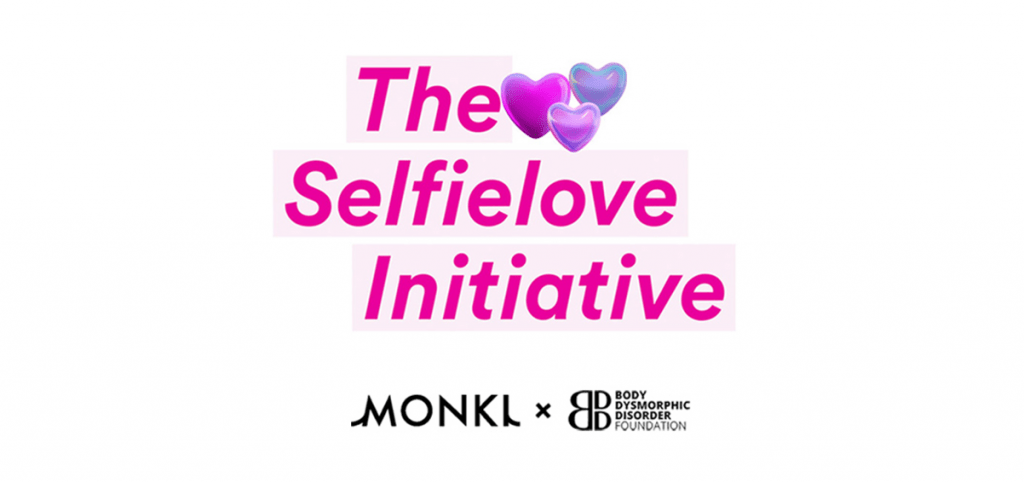 Spread the word by using the Monki filter!
Monki collaborated with amazing female AR artists to launch a set of purpose-driven filters that help spread the word about the petition and BDD as a condition.
Both Monki and BDD Foundation believe that these filters play a part in raising awareness on the danger of comparing ourselves with altered/unrealistic images. The filters are not beauty filters and they do not portray an unrealistic beauty standard. Instead, they are fun and creative whilst promoting a positive message and supporting an important cause.
We hope that everyone using the filters will help promote an unfiltered/unretouched reality and be part of advocating for transparency in social media.
So please go ahead, download the filters, and join our movement for more transparency online.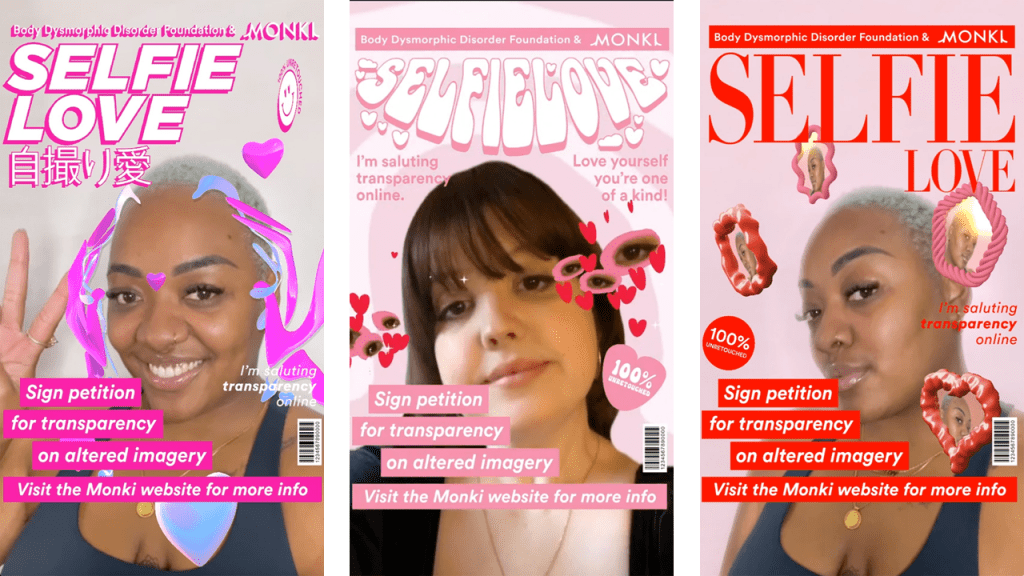 Why has the BDD Foundation decided to collaborate with Monki?
We see Monki as an ideal fit for a collaboration with the BDD Foundation. As a brand, they have long-standing ethical policies around their marketing. They strive to challenge beauty norms in their casting from ethnicity to body shape and size and have championed a pioneering #NoFilter campaign. They do not airbrush out features such as stretch marks, body hair, birthmarks etc. Their body positive attitude, inclusivity and continued dedication to the cause signifies that Monki is a brand that genuinely cares about the wellbeing of their community and the BDD Foundation is proud to partner with them.
More stories from the community