BBC Morning Live features BDD Foundation.
Ben West speaks with Kitty Wallace & Danny Bowman on the devastating consequences associated with BDD, specifically in men
On 11th May 2023, BBC Morning Live ran a feature on BDD and body image issues in men. Through speaking with our lived experience volunteer Danny Bowman, they highlight some of the common symptoms and the impact this has on someone's home life, school, work, relationships and family life.
"It started with spending an extra hour in the mirror, but very quickly got to the point where it took over my entire life. I became 6 months house bound."
Danny speaks on the CBT treatment he received, and how this helped him recover from BDD. He is now 10 years down the line and able to lead in a functioning and fulfilling life.
"Luckily I got support from the Maudsley in London. Getting me out and recognising that people weren't horrified at my appearance was a huge thing for me."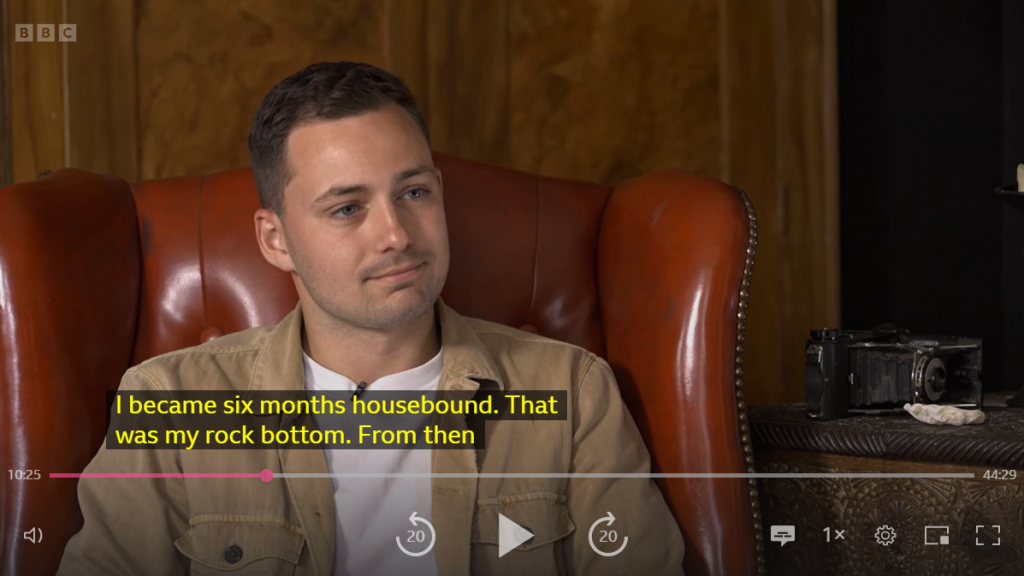 Kitty Wallace, Head of Operations at the BDD Foundation is interviewed, sharing knowledge and expertise on BDD, and specifically Muscle Dysmorphia, the key symptoms to look out for and the impact this has on quality of life.
"We know that from onset to getting the correct diagnosis is an average of 10 years delay. That is particularly huge in the context of BDD, where the suicide rate is 45 times higher than the general population, so it's so crucial that people realise that help is out there, and they can get better."
More stories from the community